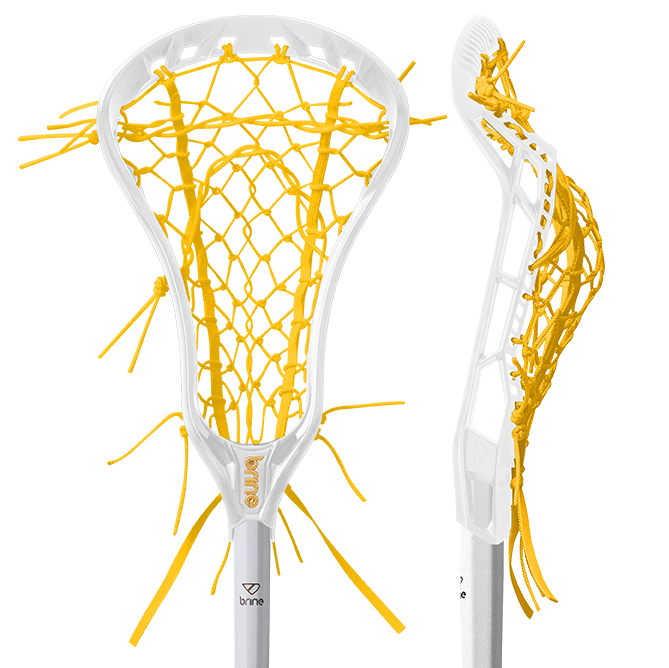 KROWN PRO HEAD
The new Krown Pro features an aggressive 14-degree offset technology.
Updated sidewall struts increases stiffness in key areas for draw controls and defensive play.
Interior sidewall notches help control direction of the ball on draws.
Therma-loc+ offers extra durability throughout the head.
Breeze through groundballs with the new Diffuser technology throughtout the scoop.
New Web-X pocket features an advanced design for high pocket hold and performance.
KROWN PRO MINIMUS CARBON
Engineered with a high strength, lightweight carbon composite weave.
End tapers to 1" diameter eliminating need for adaptor.
Raised grip offer better feel.
Soft coat finish for quick hand movements.